The Faculty of Law Legal Aid Project (FOLLAP) on Friday 8th July held stakeholder engagement forum to deliberate on the intersection between access to justice and democracy.
Close to 40 participants attended the forum drawn from various sections in Nakuru including the Office of the Director of Public Prosecutions (ODPP), office of the County Commissioner, national government, among others. A section of advocates working in Nakuru town also attended.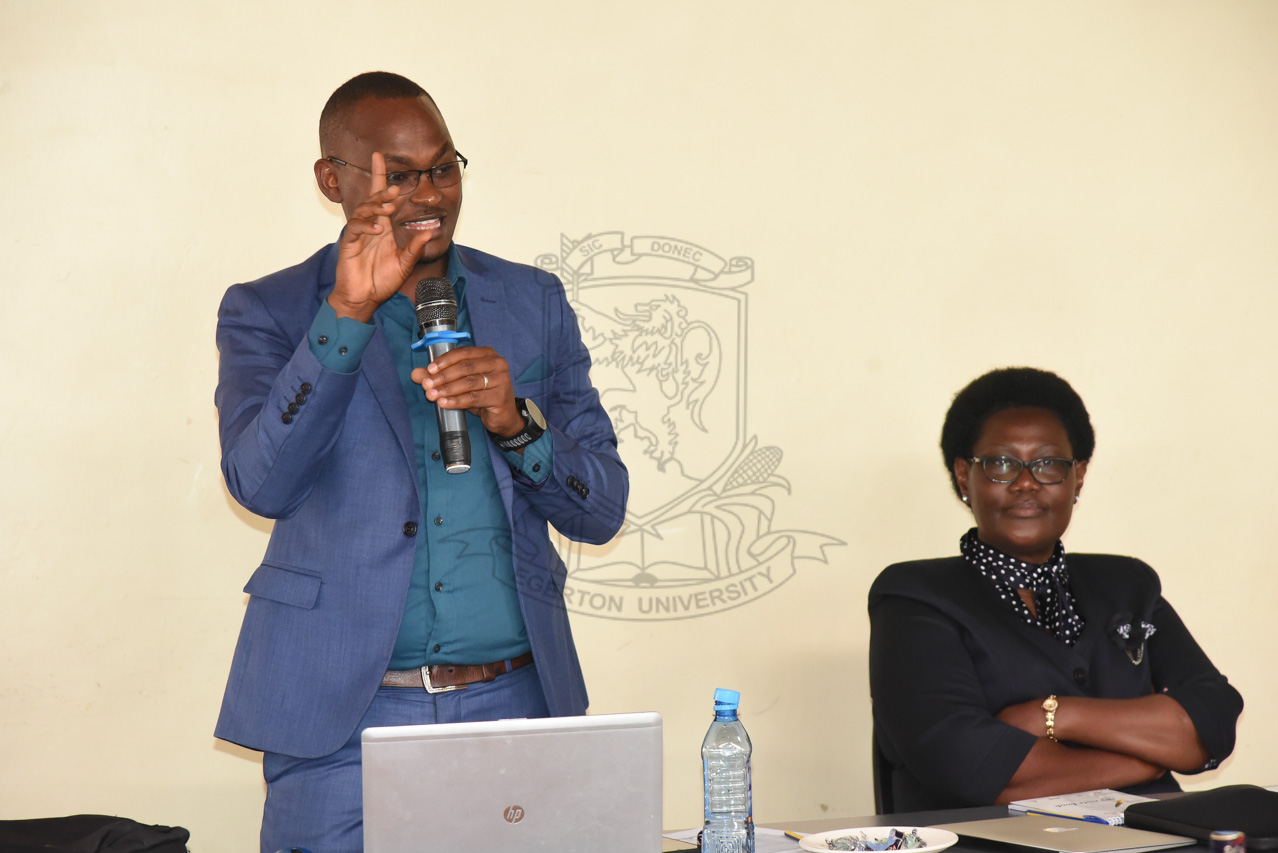 Dr. Steve Muthoka, an Egerton alumnus speaks at the forum that discussed the intersection between access to justice and democracy
The forum's key note speaker Dr Steve Muthoka, an alumnus of Egerton University who is currently a gender-intersectional scholar at Kenyatta University, and a researcher at the Institute for African Women in Law (AWL) Howard University, reiterated on the need for inclusion of women in access to justice, saying that they have been bystanders on litigation issues.
He said it's discouraging that, women have to work twice as hard as men, while chasing their dreams.
"For us to understand these challenges, we must look at things, in an intersectional way, and gender is at the center of most women's experiences," he said.
He cited, race, ethnicity, geographic location, social economic standing, religious slurs, religion and cultural tropes, as among the many factors that limit women from advancing in their career paths.
This Friday, 15th July, FOLLAP is set to host another forum, this time focusing on gender-based violence (GBV).