FOLLAP resumes 2022 activities
The Faculty of Law Legal Aid Project (FOLLAP) has commenced its 2022 activities. Today the project's team held a legal aid clinic at Kapkures, Nakuru Town West Sub County that was attended by close to one hundred residents. Majority of these who attended were women.
During the clinic, residents were sensitized on the law of succession and matrimonial property law before they met advocates in person to record their individual issues and get directions.
The residents led by their area Chief, Rashid Abdalla, noted that there is an information gap on legal issues and asked FOLLAP to keep visiting the area for such forums.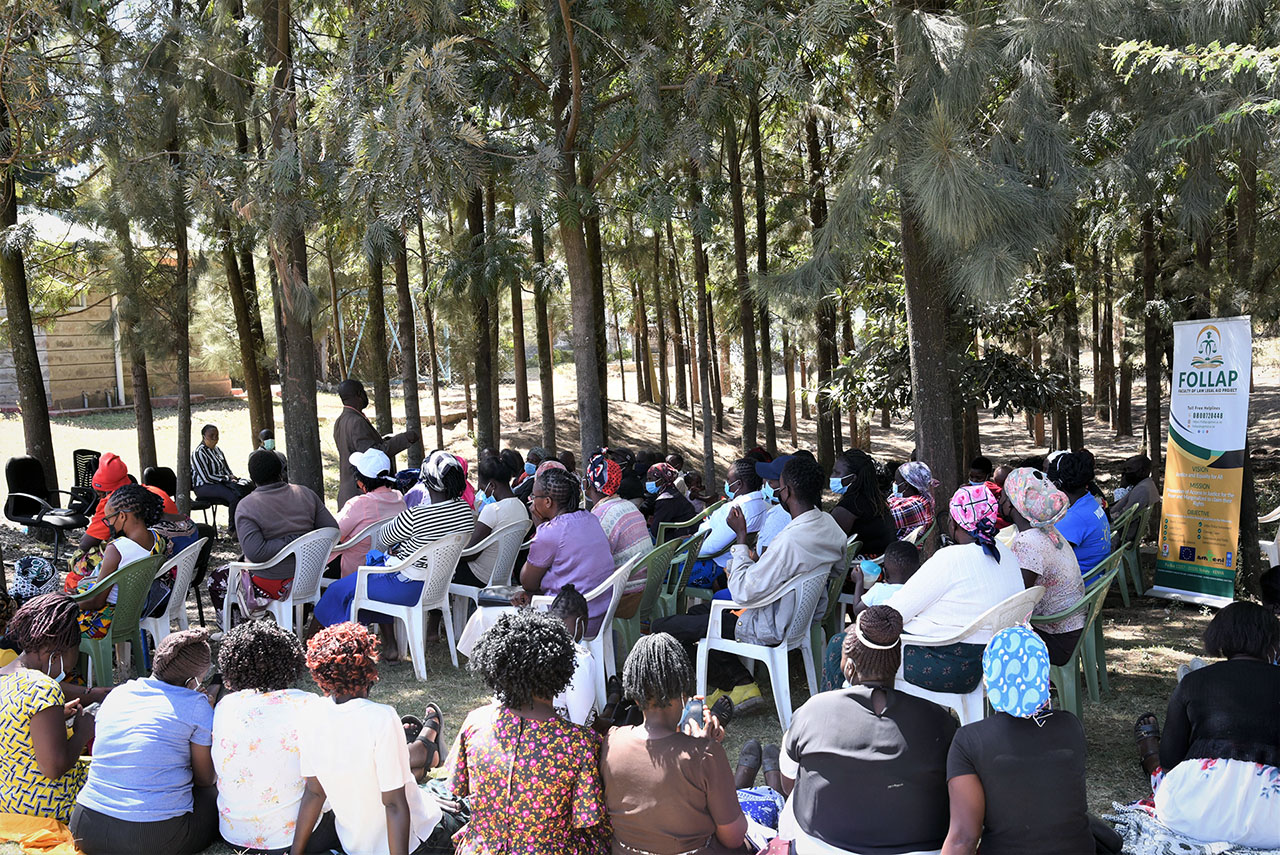 This is FOLLAP's third year in Nakuru County where it is implementing a project whose aim is to facilitate enhanced access to justice by the marginalised and the poor.
The project also aims at building structured and sustained legal aid service within the county. It is funded by UNDP's Amkeni Wakenya.
Share this on