FOLLAP holds event to mark International Youth Day
On Thursday August 12, the Faculty of Law Legal Aid Project (FOLLAP) held a public forum at the Njoro Campus to mark International Youth Day (IYD). The forum brought together more than 200 students at the campus to reflect on the status of youth in access to justice in the country.
The forum that was held at the Graduation Square under the theme "Placing young people at the center of access to justice," saw students trained on various matters concerning human rights, public administration and the constitution.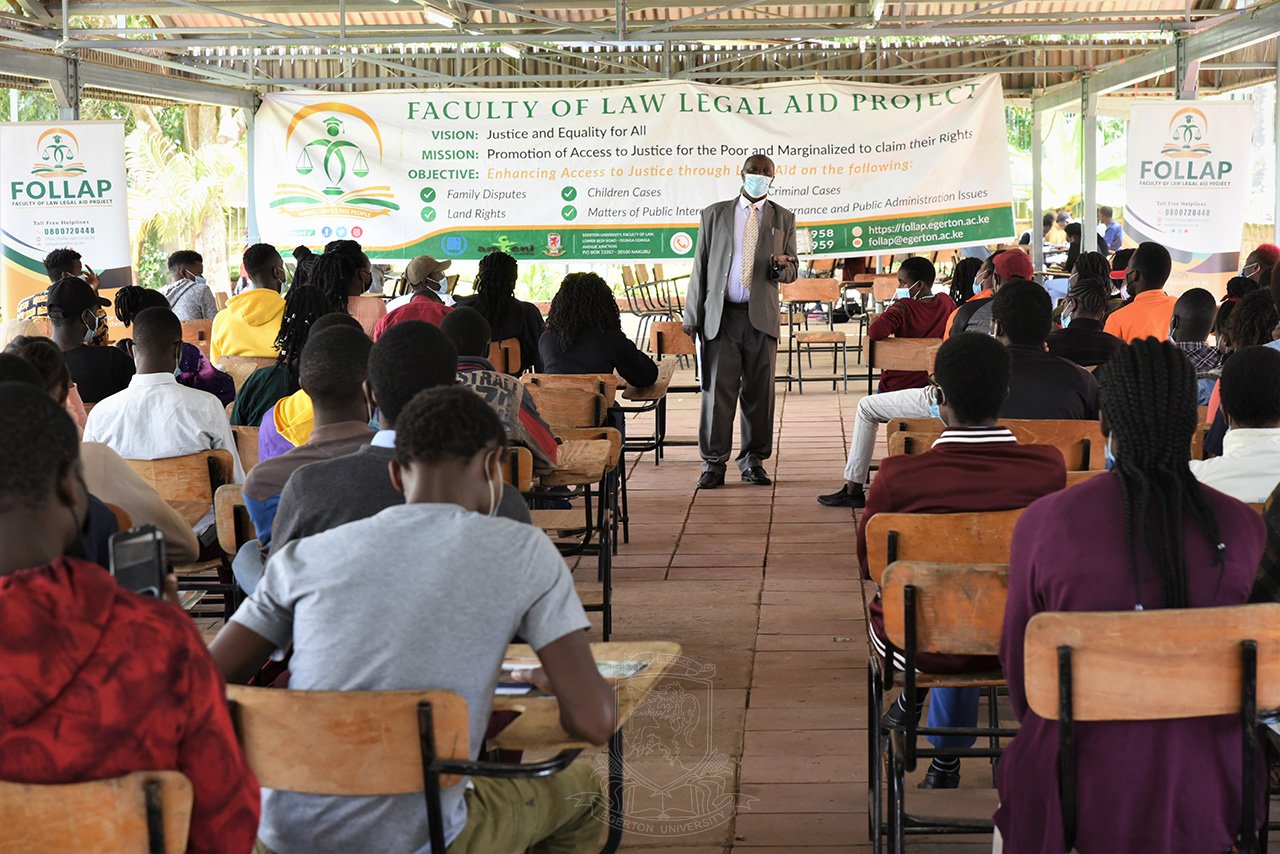 Charles Getanda
, a Lecturer at the Faculty of Law who facilitated at the forum asked students to be law-abiding and patriotic citizens. He also trained them on various sections of the law touching on the rights of the youth.
Share this on